As an online business owner I stare at screen most of the day and for a long time I didn't know digital eye strain was a thing.
I dismissed my eye strain, blurry vision, headaches, and fatigue for symptoms of being an entrepreneur, fem boss, mom, and wife. I thought that maybe I just needed a bit of self-care.
You know, the time to de-stress from wearing so many hats. 
But, after doing some research, I found out I had computer vision syndrome symptoms.
Ugh! The culprit was our digital world!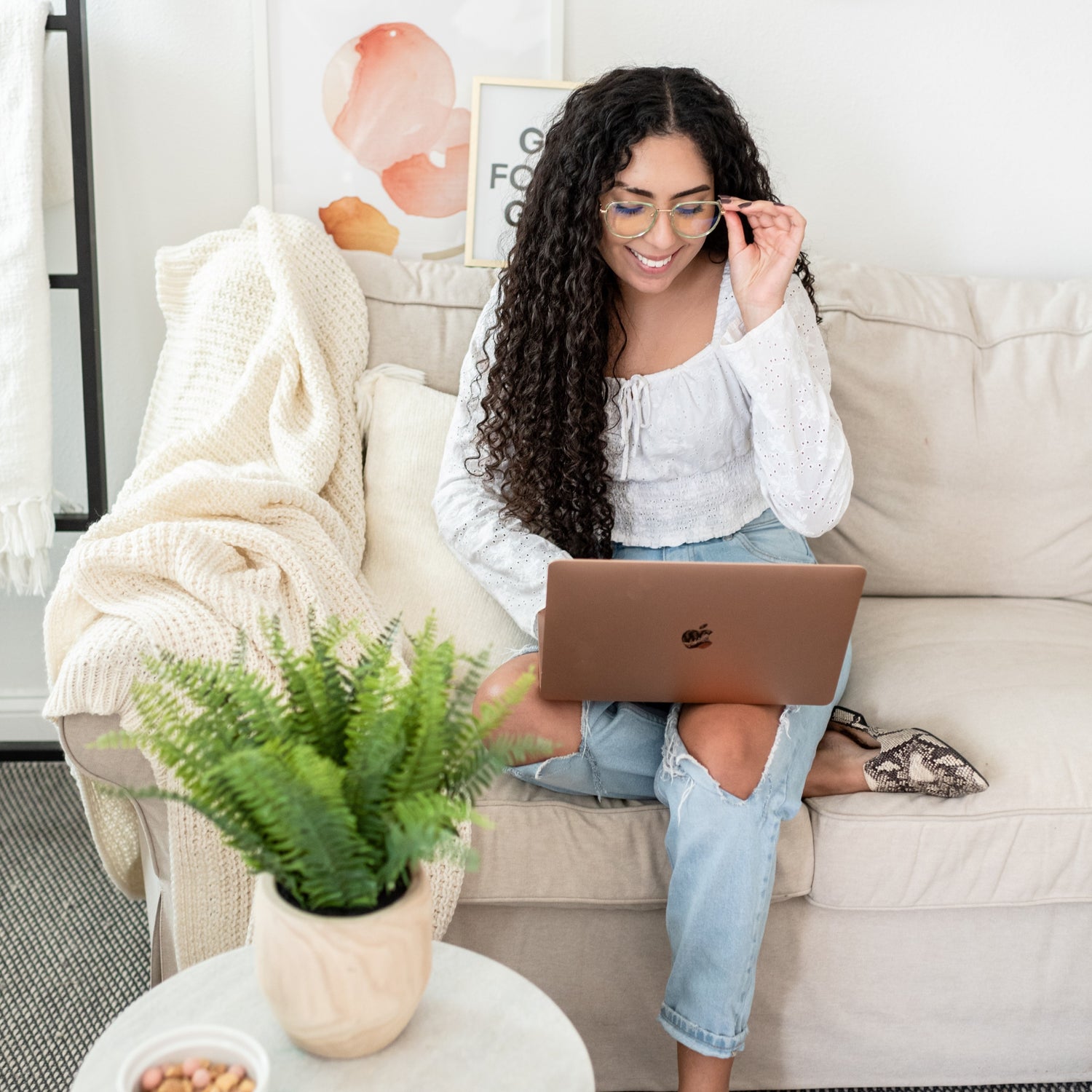 The solution? Computer glasses.
Since I've had poor vision all my life, getting another set of eyeglasses was an opportunity for me to accessorize. And what woman doesn't love that! 
Now, my glasses have always been like Frida Khalo - bold, colorful, different, fashion forward. And my search for these as computer glasses was a flop. Everywhere I looked, I saw the same style. I even bought a couple online and although they were practical they were not my Frida Khalos - they were basic. 
That's when it hit me. I should develop a line of stylish and functional computer glasses! And so Gleam Eyewear was born. 
Gleam's mission is to protect the vision of modern business women, so they are empowered to do what they love. And that is precisely what these glasses will do because they will reflect your true style while protecting you from the digital world.
Join me in: 
Reducing the effects of digital eye strain
practicing self-care and increasing wellness 
protecting your eyes from the effects of digital devices 
empowering you to grow your business, career, and legacy
Gleam's vision is to provide female bosses and women in the workplace with computer glasses that make them feel confident, cute, powerful, and protected. 
Check out our unique, handmade computer glasses. When you find the accessory that reflects the real you, your confidence shines. And your eyes will thank you too!